Ensure ACI Advisory Services
Business Technology Architects provides advisory services for Cisco ACI to help businesses make the most of their ACI fabric and infrastructure. This offering gives your team the expert advice and tools they need to manage, optimize, and maintain your ACI fabric and integrated technology.
Ensure Advisory services for ACI is an optimization and migration support subscription program designed to accelerate your workload migration into the ACI fabric and provide ongoing coaching/mentoring to your team around day to day operations, monitoring and provisioning. The deliverables provided by our team is a combination of regularly scheduled and on-demand events with BTA architects/engineers across all domains within the data center including but not limited to automation, security, virtualization, compute, storage, application optimization and business continuity as it relates to ACI.
Advisory Services Benefits
Maximize resources through well planned and implemented workload migration.

Continue education through mentoring sessions tailored to your goals.

Mitigate risk by leveraging experienced architects and proven best practices.
Continuously optimize your ACI infrastructure.

Proactively plan future business needs for your ACI infrastructure.

Roadmap and adoption of new features, functionality, and software.
Ensure Networks for ACI
Ensure Networks for ACI is available as an advisory services offering. Our team of analysts and architects specialize in software integrations with ACI, Algosec, SecureX, CMDB's , SLB's, and IPAM. These consulting services will give your business the support, counsel, design, and education your team needs to succeed with Cisco ACI. In addition to consulting and knowledge, you're given full access to our collection of custom developed tools, scripts, and reporting.
Our 100+ years of combined experience and numerous Cisco certifications afford us the ability to simplify the complex for our customers. Our 100% success rate has granted us the reputation of providing unrivaled and exceptional on-going quality-of-service. BTA is ready to help you optimize your ACI fabric, and approach technologies collaboratively. We will evaluate your entire infrastructure as it relates to ACI and make recommendations. Automation and long term sustainability are the goals. BTA brings strategies and roadmaps born of experience to improve performance and protection of your infrastructure.
What to Expect with Ensure Networks for ACI
BTA's approach to your advisory needs will always be unique to your business and technical requirements. Here is a summary of what to expect with Ensure Networks for ACI:
Workload Migration Support

Change Control Review

Architecture Consulting

Quarterly business review with detailed metrics

Integration with other platforms

Health Checks/Documentation Maintenance
Customer Mentoring/Education

Automation Development

Software Upgrade recommendations

Fabric optimization advice

Framework development guidelines

Network practice review
Risk mitigation recommendations

Action plan for improvements

Policy and protection counseling

Operational roadmapping

Access to custom scripts and reporting

New Use Case Design
Scheduled deliverables are coordinated with your team by a BTA Delivery Manager. These occur weekly, monthly, and quarterly based on our experience with over 500 production ACI deployments. BTA provides documented outputs including but not limited to ACI health and capacity reports, best practice recommendations, and as-built documentation updates. Deliverable outputs are reviewed with your team periodically.
On-Demand deliverables are workshops or new ACI use case consulting covered under the umbrella agreement. BTA provides architectural guidance for migration planning, migration documentation reviews, and migration windows as you prepare and move workloads into ACI.
On-Demand engagements also help your team with architectural guidance during interrupt driven events like a problem in which you've engaged Cisco TAC. We bring the system wide view of not only ACI but the integration touchpoints with the systems that connect with and interoperate with ACI.
Whether the deliverables are scheduled or on-demand the BTA Ensure Networks team is available to assist your organization through your ACI Fabric journey.
Advisory Services for ACI Deliverables
Configuration Best Practices
Problem Management Assistance
Migration Planning Services
Advisory Services Unique to Your Business Model
BTA offers professional advisory services for Cisco ACI projects that fit your unique business model and requirements. We are experienced and prepared to simplify complex environments. Our demand capacity flexibility, S.I.M.P.L.E. core methodology, and globally distributed team gives you the competitive advantage you need to properly leverage your technology for success and profitability. Contact Business Technology Architects today to learn more about our advisory services for ACI.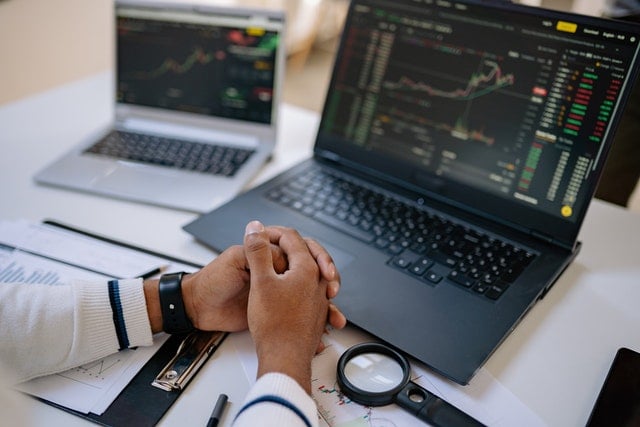 Ensure Networks for
Cisco ACI Data Sheet