Design & Build Services
IT infrastructure is evolving at a fast pace, promising a hundred and one ways to improve your business processes. However, adopting or transitioning to the latest frameworks, models, and systems is not an easy task to do on your own.
At BTA, we'll serve as your partners for securing your environment, cloud adoption, network architecture/design. Our architects are dedicated to helping other companies adapt to innovations in security, network and data center technology. To provide repeatable delivery processes, we follow the S.I.M.P.L.E. approach.
Below is our core process, and it allows us to work systematically and with a common objective. By adopting this strategy, we're able to quickly deliver results without sacrificing quality. In addition, the S.I.M.P.L.E. approach allows us to tap into the expertise of our experienced team and create processes that are quantifiable and scalable to the technological needs of your business.
We lay the foundation by agreeing upon the scope of work and what outcomes you can expect. This is also the stage where we develop plans, gather initial data, find resources, and build a concrete strategy.
We align technical parties involved in the project with baseline training on the new model. This allows us to build a foundation and common vocabulary for better communication and a defined measure for success.
During this stage, we create a detailed implementation deployment plan by following the high-level design (HLD) objectives. We'll cover every domain and process, including automation, security, configuration, and testing.
This is the part where we validate use cases outlined in the HLD, perform tests, and make changes as necessary.
This is the phase where we turn over the system to operations. During this stage, we'll deliver final documentation (as-built, run books, etc…) and conduct operations training and turn-over.
Things are constantly changing, but don't worry; we'll help you adapt to new needs and further enhance your processes. Through surveys and project wrap-up meetings, we can identify the next steps and go beyond the baseline to help your company evolve and thrive.
Comprehensive Cloud Adoption Services
When you're considering a transition towards a cloud-based system, BTA is here to help you shift to this model. We work as your trusted cloud services company, ensuring a smooth and streamlined migration that results in very little disturbance to your operations.
Evaluation of Your Current Environment:
We perform a comprehensive evaluation of existing data center fabric and application requirements. This step allows us to see which workloads are ideal for your target cloud service and check if your current architecture meets application requirements for the migration.
Identify the Best Approaches for Migration:
Transitioning to a cloud network may entail some changes to your existing network configuration; we'll determine the best migration approach to ensure little disturbance or changes to your normal processes.
Assessment of Existing Policy and Mission-Critical Systems:
Evaluating these domains helps us see what effect cloud adoption will have on them. This allows us to make modifications to the migration approach as needed to ensure zero downtime for mission critical applications and policies.
Integrate and repurpose existing technologies:
During the cloud adoption process, some of your existing technologies might appear redundant or obsolete. To avoid forklifting your entire infrastructure for your new cloud, we will reuse your existing technology when appropriate and integrate mission critical platforms as needed.
Automation:
When it comes to automation, BTA focuses on achieving two things: scalability and repeatability. The programmed processes should be able to scale to your company's ever-changing needs and capabilities and should be replicable across your working environment to maximize efficiency without the need for manual input.
Workload migration:
BTA will identify the best way to migrate your hard-to-move platforms, such as testing environments, data protection platforms, workloads that fluctuate in size, and multi-tiered apps. Our experts have mastered navigating workload migration to avoid unplanned downtime, loose ends, and data loss.
Full deployment services:
BTA will assist in deploying your new cloud model, handling installation, configuration, testing, and other processes to ensure that everything is working as intended.
Comprehensive and extensive testing:
We'll test every system and framework involved in the cloud adoption process to check their reliability, scalability, and performance. This allows us to optimize your system and address any issues before they become major problems.
Ensuring fully operational technology and integrations before launch:
One of the biggest drawbacks in cloud adoption is the possibility of malfunctioning systems that could hamper operations or cause data loss. BTA will perform checks to ensure that every software, integration, and platform is working as it should.
Building an Optimized and Scalable Cloud Infrastructure
The first step in choosing a cloud solution is understanding your applications. Application requirements are unique, and cost/performance varies widely. Understanding your applications allows smart, cost-effective decisions on cloud strategies.
Our cloud practitioners focus on understanding your requirements, providing options for execution, and aligning your path to the cloud strategy you choose (Public, Private or Hybrid):
Private:
Private cloud models provide on-prem capabilities that replicate the scale, agility, and costs of public cloud.
Public Cloud:
Public clouds (e.g. AWS, Azure and Google) reduce time to deploy applications by abstracting the underlying infrastructure and provide scalability on demand for your critical and non-critical workloads.
Multi Cloud:
Multi-cloud solutions provide diversity/availablity and the ability to optimize costs leveraging multiple clouds without lock-in to a single provider and more flexibility to support your unique architecture.
Hybrid:
Hybrid cloud solutions provide a blend of on-premises and public cloud application delivery based on the specific performance requirements, security and cost to deliver applications.
Cloud operating models provide enhanced agility, increased scale, and cost reduction options, but there are no one-size-fits-all solutions. BTA follows a SIMPLE process to achieve your multi-cloud requirements, enabling flexible and easy-to-manage environments. High performance, easily accessible applications are critical to a healthy cloud model. Employing tools such as Cisco Cloud ACI enables a consistent and simplified cloud networking operating model across on prem and supported cloud providers. We design, build, and deploy cloud environments that are easily managed, optimized.
The Benefits of Cloud Adoption
Here are some of the advantages you and your company can enjoy with a robust cloud network.
Automation
Well defined use cases are the baseline we use to properly design automation workflows that allow your team to accomplish more at a faster rate while reducing the risk of manual configuration. Cloud models deployed by BTA enable repeatability across the environment and business agility with minimal need for manual input.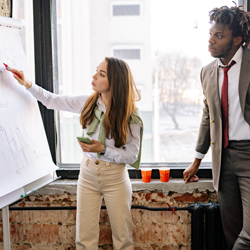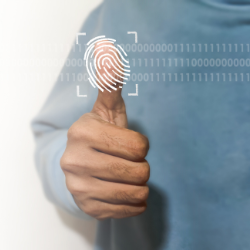 Security
Properly executed cloud environments feature robust security infrastructure and enhanced threat reduction through Zero Trust Security. Tools such as Cisco Secure Workload enable zero trust at the workload with features to identify policy gaps, develop controls, and increase protection against attacks.
Workload Mobility
Cloud models allow seamless adjustments to active or inactive workloads between locations without downtime. Workload mobility allows administrators to easily move applications from one location to another.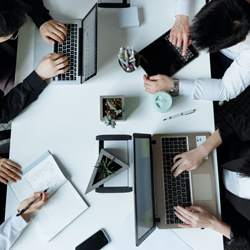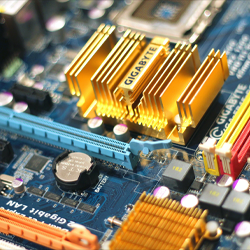 Resource allocation flexibility
Quickly and easily allocating and reallocating network, storage, and computing resources across workloads is an enormous benefit of cloud adoption.
Secure & Reliable Network Design & Planning
BTA employs a holistic approach when it comes to designing a network for your business. Our end-to-end services cover all domains and ensure maximum performance every time. Network planning includes comprehensive review, mapping, design, and deliverables.
System Evaluation
Assessing your entire network — including hardware, integrations, data, and policies — is the first step to identifying gaps, risk mitigation recommendations, and necessary architectural changes.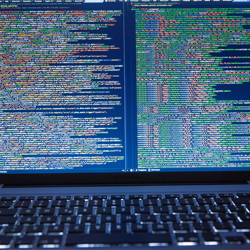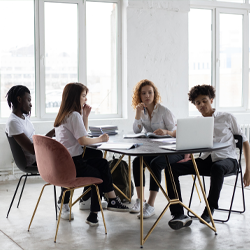 Network Practices Assessment
Evaluating your current protocols and processes for your network establishes a baseline for procedural improvement and operational requirements.
Network Design mapping
High-level design mapping generates objectives to create and execute the detailed implementation deployment such as configuration, automation, security, monitoring, and operations requirements.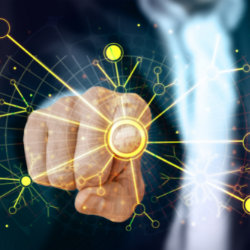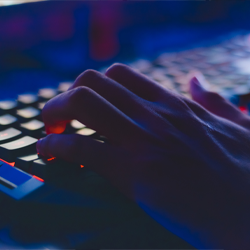 Developing prerequisites
Delivering precise configuration, policy, and automation requirements facilitate unwavering provisioning and management practices to augment functionality and Zero Trust Security in your new network model.
Network Fabric Design
Laying out your physical network plan with topology expertise, APIC configuration, and Nexus 9000 switches creates an application-centric network that allows administrators to provision and configure network resources as a whole rather than independently.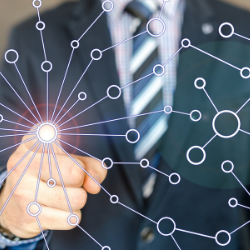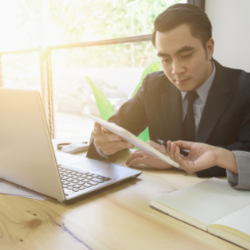 Definitive Roadmap
Delivering a clear-cut roadmap for full operational alignment provides advisory tactics for policy improvements and other protection strategies, ensuring your team is fully equipped to manage, configure, and optimize your new network model.
Policy Development
Creating hierarchical policies that can be optimized for enforcement in various places in the network such as data center fabrics and firewalls, improves the integrity of the network.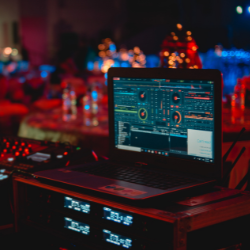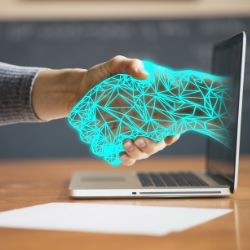 Network Modernization
Modernizing your network with a Zero Trust Security model and SD-WAN enhances management, resource provisioning, and protection without further complexity.
Network Innovation & Transformation
Adopting modern network architecture draws enormous benefits and is a vital part of driving lucrative digital transformation.
SDN
SDN (Software-Defined Networking): Also called Network Virtualization, an SDN is a strategy that makes use of application programming interfaces (APIs) or software-based controllers to manage the network. The programmable nature of this model allows operators to control the entire system holistically, whatever the underlying infrastructure or amount of traffic that arrives on the network.
SD-WAN
SD-WAN (Software-Defined Wide Area Network): This model is similar to an SDN, but the key difference is that SD-WAN can extend the entire network over vast geographical distances. This allows for additional efficiency and flexibility in workloads while still maintaining a centralized infrastructure for the implementation of policies. SD-WAN replaces singular CLI deployment and enables administrators to implement new policies across multiple LANs quickly and efficiently.
NaaS
NaaS (Network-as-a-Service): The most distinct characteristic of a NaaS model is that it's a subscription-based service. This is an alternative to investing in a big, one-time purchase of an entire infrastructure by simply outsourcing their network architecture offsite. This lessens the burden of managing or maintaining the network since that usually falls to the provider.
NetDevOps
This model applies the principles of DevOps for network changes and processes to create new networks quickly while avoiding the risks associated with modifying complex systems.
IaaC
IaaC (Infrastructure-as-Code): This model enables administrators to define network resource provisioning and policies using code rather than through manual processes. Processes are programmable, automation is streamlined, and the need for manual input or control is greatly reduced.
IoT
IoT (Internet of Things): IoT refers to a set of physical devices interrelated to communicate and perform tasks like transferring data over a shared network. This helps increase the efficiency and agility of operations and related processes.
Zero Trust Security
A zero trust security model is a form of security architecture operating on the principle that nothing is to be trusted and everything needs to be verified. In this approach, every digital interaction or process needs to be validated. This greatly heightens infrastructure security while simplifying security management protocols.
IT Architecture Tales From The Trenches
Join us as BTA co-founders (CEO Ken Fee and CTO David Buechner) discuss common themes and outcomes from collective customer assessments and engagements. Learn how architecture drives business and why customers need to own it!
Choose BTA as your partner!
BTA uses a comprehensive, adaptable, and systematic approach when providing services for cloud adoption, network development, and design. Using our S.I.M.P.L.E. process, we can deliver measurable results and adapt your security and network infrastructure to new developments and innovations.
Ready to improve your agility and enhance your business?
Get in touch with us today!