Scalable & Repeatable IT Process Automation
IT teams are constantly asked to do more with less budget. Marrying cost to business agility requires automation. Properly designed IT process automation allows existing teams to accomplish more at a faster rate while reducing the risk of manual operations.
BTA approaches automation with two primary goals: scalability and repeatability. We develop processes that are both simple and capable of being replicated across your environment, allowing them to scale along with the requirements of your organization.
Multi-Domain Orchestration
Automating service design and delivery across domains with Multi-Domain Orchestration eliminates organizational silos, speeds up service fulfillment, and reduces operational complexity. BTA can help you connect your SDA, SD-WAN, and SDDC environments for accelerated policy control. We use our proven S.I.M.P.L.E methodology to deploy automation for your processes successfully.
A key part of the NetDevOps methodology revolves around breaking down barriers and fostering open communication between the network, development, and operations teams. This real-time collaboration is made possible through NetDevOps automation.
DevOps needs automation to eliminate human error, reduce the strain of repeated processes, and assure adherence to policies that regulate network configurations and operations. Using automation, you can minimize operating expenses, speed up network provisioning, and improve network security and service quality for your applications and customers.
NetDevOps takes an "Infrastructure-as-a-Code" approach to network systems. This allows for agile iterative processes of automated testing, QA, and deployment of changes on the network.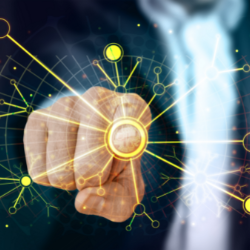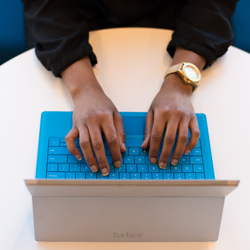 Iterative upgrades to production applications are made possible by the adoption of DevOps automation technologies, which reduces the need for human intervention in the processes that support feedback loops across development and operations teams.
By fostering a more open and transparent working environment, DevOps automation has improved business performance. Because of this, there has been an increase in the rate at which new software may be developed, delivered, and deployed. It has boosted employee morale, enhanced the customer experience, and streamlined operations across the board.
DevOps is not just for software companies. Applying AGILE principles to software release cycles enhances business agility while reducing the risk of large, infrequent software changes.
The term "private cloud" refers to computing services that are made available solely to a group of people rather than the broader public, either through the Internet or via a private internal network.
Using cloud automation, IT and cloud administrators can streamline manual operations and accelerate infrastructure resource delivery in response to user or business demands. Because of this, businesses can reduce errors and free up bottlenecks in the process. In addition to this, it helps you cut costs by optimizing the workload placement so that you can make the most efficient use of your hardware resources and give higher priority to the equipment you need for the most critical tasks.
The core of the private cloud is automation. Automated change management across infrastructure silos is the foundation upon which cloud operating models are built.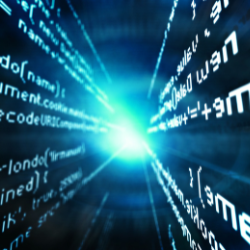 IT Process Automation Consulting & Advisory Services
Your IT operations will improve greatly because of the use of efficient automation solutions, which minimize workload and free up resources. Automated processes are also essential for our clients to meet the stringent requirements of regulatory compliance. In addition, the use of agile development strategies will continue to hasten the acceleration of IT process automation.
With BTA's IT process automation consulting services, we will help you identify business objectives. We will devise a roadmap on how to go about accomplishing these goals. We'll walk you through the process from start to finish and provide an outline execution plan. With our testing and launching best practices, you can rest assured that your implementation will be a complete success.
Our IT process automation advisory services offer all the benefits associated with consulting and mentoring, in addition to access to BTA's proprietary library of specially designed tools, scripts, and reports. Additionally, we will assist you with predictive analysis, the identification of potential weaknesses, and the formulation of proactive suggestions for areas of improvement.
IT Process Automation Project-Based Services
Through our project-based services, we offer pre-packaged or custom fixed-scope engagements with precisely outlined deliverables.
We will handle everything, from managing the project to providing mentorship and transferring knowledge to you. If you decide to collaborate with us, you will have access to our design workshops and will receive assistance with low-level design and implementation.
Our six-step S.I.M.P.L.E. process guarantees that we will be able to produce results quickly without diminishing the quality of output. Our output includes high- and low-level design documents, as-built documentation, running books, and custom reporting.
IT automation planning and design are included in our project management services. We will perform a system evaluation to determine the best architecture and approach to automation. As part of this effort, we'll evaluate current practices and make notes of the configurations, policies, and automation needed. We'll also lay out the topology and fabric, map out the deployment, and develop policies.
IT Process Automation Managed Services
During post-deployment, ongoing updates and reports are just some of the ways we'll keep you up to date. BTA operates and maintains the customer environment to automate systems, as well as daily care feeding and monitoring. Routine adjustments will be made, and any problems that emerge will be resolved. In addition, we will be in charge of all escalation and reporting.
As workloads and priorities evolve, so does automation. For the sake of maximizing resources, BTA will find the optimal policies and segmentation methods for automating procedures and then execute them.
IT Process Automation Managed Services follow the same processes and methodologies as consulting and advisory services, but instead of guidance and recommendations, we do it all for you.
IT Process Automation Training
Our courses will cut through the hype, focus on business requirements and real technological capabilities, and deliver actual business benefits with technical expertise. We will provide you with operational guidance based on best practices customized for each customer. You will receive hands-on practice on live systems with top-rated instructors who also deploy automation in the field.
Why Work With Business Technology Architects for IT Process Automation Services?
From training and deployment to consulting and advisory, BTA offers a comprehensive solution for your IT Process Automation needs. When you work with us, you can be confident that your team will be supported by a solid group of specialists and a S.I.M.P.L.E process as they swiftly and fully operationalize the benefits of the solutions you've invested in.
Contact Us