Managed Services by BTA
Adopting new technology can be challenging and time consuming. Understanding this, BTA provides comprehensive managed services. These service offerings offload your team from managing new technology after implementation allowing them to focus on other initiatives and learning the unique operational model for your environment.
Business Technology Architects delivers unparalleled managed network services for businesses deploying or optimizing Cisco Secure Workload (Tetration).
Customers experience a time-to-value of weeks versus months due to our proven and repeatable S.I.M.P.L.E. process that is critical to streamlined deployment and operational sustainability. We have developed operations automation tools and reporting tools that are designed specifically to facilitate CSW as a fully managed solution.
Network Segmentation
Security Benefits
Maximize resources through well planned and implemented application segmentation and workload protection.

Automate Agent installation and configuration.

Mitigate risk by leveraging experienced architects and proven best practices.
Prioritize application and workload patching through CVE reporting and recommendations.

Know the applications and ports being used in your infrastructure.

Identify and protect open ports (used and unused) in your network.
S.I.M.P.L.E. Process
Managed Services
BTA has successfully implemented our S.I.M.P.L.E. methodology for 500+ projects to deliver quantifiable results to our clients. This 6-phase core process has been applied to a diverse range of technology projects with an overwhelming success rate.
Executives appreciate our ability to execute quickly and flawlessly, while technical teams have benefited greatly from our unique expertise. Our network architects that specialize in niche and complex technologies paired with our proven execution model delivers exceptional business results and technical benefits. Here is our approach:
Start
Scoping out the project to outline necessary resources and next steps to develop a high-level work plan and expectations
Immerse
Training the team on the technology and establishing a high-level design to apply the technology to business use cases
Map
Creating and executing those uses cases and design to configure, automate, and secure deployed technologies to meet operation requirements
Prove
Thorough testing to ensure all technologies work as they should and meet the defined business objectives and use cases
Launch
Executing the rigorously tested infrastructure and develop documentation of the final design and build, including automation
Evolve
Wrapping up the project by gathering feedback, bridging education gaps, and identifying next steps to further optimize the new technology
Managed Network Services
BTA understands that finding and retaining the right team to internally manage network and data center operations can be challenging. Our team specializes in network security with a concentration on Cisco Secure Workload, offering you the expertise you need to fully manage your infrastructure properly with convenience and stability. BTA has always been a part of the Cisco partner community. Our advisory and managed services, called Ensure Networks, helps Cisco customers fill gaps in their portfolio.

As an alternative to our fully managed services strategy, we offer advisory services as a bridge to operational sustainability. These services include all consulting offerings with access to our library of automation and reporting tools. If you prefer guidance and tools to fully outsourced management, our advisory services will give you the tactics and strategies you need to execute your CSW projects.

Our key differentiator in managed services for CSW is Architect Explorer™ - a set of automation, document generation, and reporting tools, giving customers a secure instance of the tools, operational reporting and scripting, and all data generated. With Architect Explorer™, your critical data is made more accessible, organized, and actionable so you can move forward with the information needed to make intelligent data-driven decisions.
Managed Services Deliverables
Annotations & Scopes (Baseline DNS)
Post Incident Forensic
Analysis
ACI Policy Definitions & Deployment
Ensure Networks for Cisco Secure Workload is a managed optimization service with regular deliverables and expert architectural support. This offering has two service options - fully managed services or advisory services.
BTA creates immediate ROI for customers with our proven S.I.M.P.L.E. delivery process that drives visibility to security vulnerabilities and recommended mitigation, while offering a consistent engagement model to move all your applications to Zero Trust security policies over time. This managed workload (on-prem, cloud, containers) Zero Trust policy offering provides actionable deliverables enabling organizations to rapidly create, analyze, correlate, and enforce application security policies as threats evolve and business grows. Our Ensure Networks service delivers from initial deployment to operations. Reporting is delivered weekly, monthly, and quarterly and can be adjusted based on your unique needs and drivers.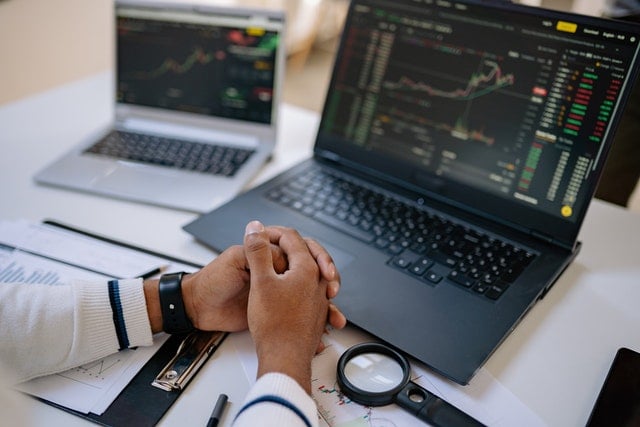 These services are created based on hundreds of customer engagements where these needs are consistently required after initial CSW deployment. Your dedicated architects and analysts will handle all system-level monitoring, workload prioritization, policy writing and implementation, application patching, and all other tasks that need to be executed to ensure your CSW platform is performing optimally and delivering the quantifiable results that your business needs. To sum it all up, here is what you can expect from Ensure Networks for CSW:
Full-service team dedicated to your success

Workload prioritization

Policy writing & management

Microsegmentation management

System-level monitoring
Security architecture management

Risk mitigation execution

Detailed reporting metrics

Actionable insights

Demand capacity flexibility
Managed Services Unique to Your Business Model
BTA offers professional managed services and advisory services for CSW projects that fit your unique business model and requirements. We are experienced and prepared to simplify complex environments. Our demand capacity flexibility, S.I.M.P.L.E. core methodology, and globally distributed team gives you the competitive advantage you need to properly leverage your technology for success and profitability. Contact Business Technology Architects today to learn more about our managed services and advisory services for CSW.
Advisory Services for CSW
Ensure Networks for CSW can also be delivered as an advisory service. This is for organizations that want to run operations but still have experts and the Architect Explorer ™ toolset at their disposal. Our goal is to meet customers where they are in their operational journey. Being flexible in how we deliver value to our customers is key to that goal.
Ensure Networks for
Cisco Secure Workload Data Sheet