Data Center Services from Business Technology Architects
At Business Technology Architects (BTA), we look at how your business currently stores, processes and disseminates data and determines what needs to be done to get you to your goal. Whether on-premises, in a "colo" or in the cloud, we consider your specific data center requirements to provide services such as design, migration and optimization to support your business as it evolves.
Data Center Design & Mapping Services
Data center design is the process of planning and organizing the infrastructure and resource allocation of a data center. Designing and mapping a data center is essential because it ensures that the network is organized in a way that maximizes efficiency and performance. With our S.I.M.P.L.E. (Start. Immerse. Map. Prove. Launch. Evolve.) methodology, our team will first assess your data center needs by looking at your current infrastructure. Once we have a clear understanding of your data center requirements, our team will get to work on designing and mapping out your data center. We also offer training to your staff so they can be familiarized with the data center design and mapping. This way, you can be confident that your data center is running smoothly and efficiently.
Data Center Migration Services
Data center migrations can be complex and time-consuming. At BTA, we tailor our data center migration services to fit the specific needs of your business by following the process below:
Learn More
Evalutation
We start by evaluating your data center infrastructure and data storage requirements. This helps us determine the best way to move your data without disrupting business operations.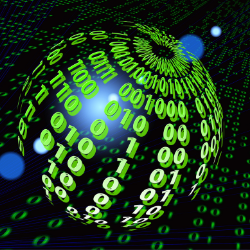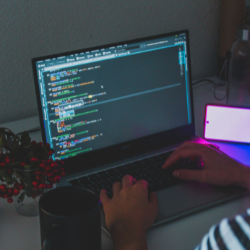 Scheduling & Road Mapping
To ensure a smooth data center migration, we will work with you to create a detailed schedule and road map. This will help to avoid disruptions or downtime during the data center migration process.
New Technology Testing
As part of data center migration, you may also want to upgrade to newer and more technologically advanced data center equipment. We can help test this new technology to ensure it will work with your current data and applications.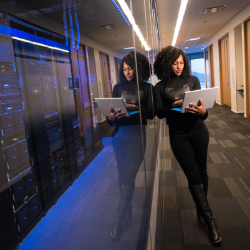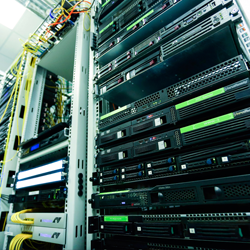 Workload Migration
After the evaluation and testing phases are complete, we will handle the actual data migration process.
Avoiding Downtime
We will work closely with you to minimize or completely eliminate disruptions to your business operations. Our S.I.M.P.L.E. methodology ensures that data center migrations are planned and executed to minimize risks and disruptions and maximize efficiency and performance.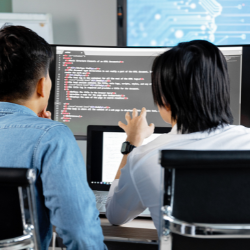 Data Center Consolidation Services
BTA is experienced in data migration and data center design by observing a methodology that requires:
Evaluation of Hardware & Software Assets — We take inventory of all hardware and software assets to determine the best approach for consolidation and resource allocation.
Planning and Mapping — We develop a plan to help reduce data center complexity while meeting all performance requirements.
Creating a DR plan — We understand that data is the lifeblood of most businesses. We take data protection and security seriously by creating a disaster recovery (DR) plan that fits your unique technical and business requirements.
Workload Migration — We'll work with you to streamline the migration of data and workloads to new platforms following the plan layout designed in the third step (Map) of our S.I.M.P.L.E. methodology.
Avoiding System and Operational Downtime — We don't want your business to skip a beat, so we'll work with you to ensure that data center consolidation is done in a way that won't interfere with business operations.
As we implement our S.I.M.P.L.E. methodology, data center consolidation will be risk-free and increase your data center's efficiency.
Data Center Consulting & Advisory Services
If your team needs professional guidance to execute a new data center project, BTA can help. Our data center consulting and advisory services are geared towards helping companies make sense of what data center services they need. After understanding your business objectives, we create a road map to recommend the data center services that will help you achieve these objectives. We guide you every step of the way, so you can be sure that data center improvements will be made strategically and efficiently. We include the following steps to ensure that data center improvements are made in a way that will benefit your business:
Testing and launching best practices — An optimal data center design will only be possible if best practices are implemented. We test data center designs to ensure that they adhere to best practices.
Mentoring and training your team — We make sure that your data center team is well-equipped to handle data center operations by providing mentoring and training services.
Predictive analysis and capacity planning — We use data and analytics to help you plan for future needs to avoid any issues from insufficient data center capacity.
Finding vulnerabilities — Data breaches, system failures, and data loss can cause irreparable damage to a company. We help you find vulnerabilities in your data center so you can address them before they cause any problems.
Making proactive recommendations for improvement — We continuously monitor data center performance and make recommendations for improvements when needed. Using our S.I.M.P.L.E. data center methodology ensures that data center improvements are made in a way that will be advantageous for your company's unique needs.
Data Center Solutions
Our S.I.M.P.L.E. methodology enables us to understand your organization's data center needs to recommend, validate, test, and provide data center platforms with a holistic and comprehensive approach. We offer a variety of data center platforms that will significantly improve data center performance, including the following.
Cisco ACI
Cisco Application Centric Infrastructure (ACI) is a data center architecture that uses a centralized policy model to simplify data center management. Support for hybrid environments and its flexible application profiles make ACI an attractive data center solution for companies that deploy systems in both on-premises data centers and the cloud.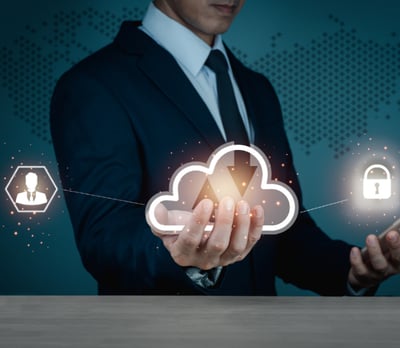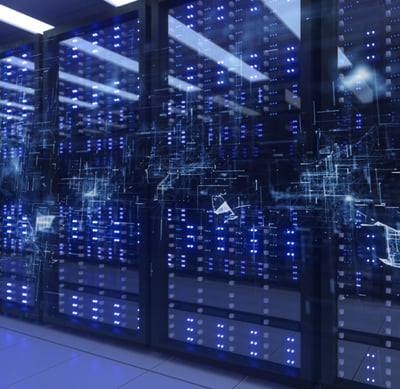 NX-OS
NX-OS is a data center operating system designed for high availability and scalability. Its resiliency features make it an ideal data center platform for companies that need to ensure uninterrupted data center operations.
Nexus Dashboard
This easy-to-use data center management tool gives operators visibility into the data center's physical and virtual components. Automation and simplicity set the Nexus Dashboard apart from other data center management tools.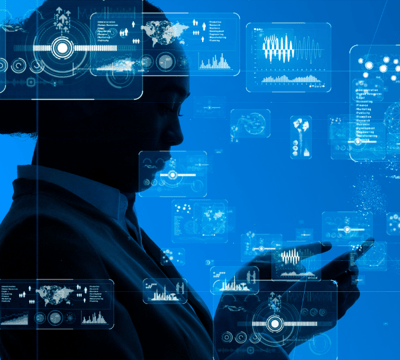 UCS/Intersight
A SaaS data center platform, Cisco Unified Computing System (UCS)/Intersight, provides data center operators with greater visibility and control over data center operations. Its centralized management console makes it easy to manage data center infrastructure from a single point of control.
MDS
Non-stop operations, a flexible data center fabric, and scalability are the hallmarks of the Cisco MDS data center platform. MDS is ideal for companies that need a data center platform that can grow with their business.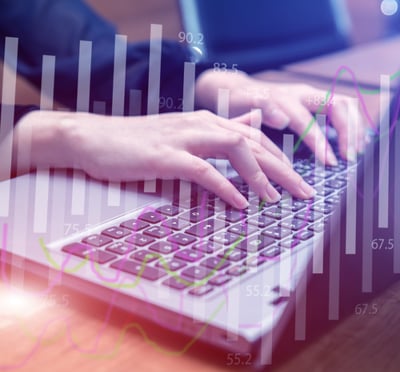 Data Center Maintenance and Visibility
How Are Your Apps Performing?
Maintaining the Data Center and Network Visibility are highly important objectives that are often deprioritized due to the urgency of more immediate tasks. Learn how that can be turned around in this insightful conversation with Brian Shoda, Cisco Global Leader for Cloud Infrastructure and Software Group (CISG) and BTA Founder and CEO, Ken Fee.
Our S.I.M.P.L.E. Approach Sets Us Apart
In an era where data center management is more complex than ever, teams need a partner they can trust to simplify data center operations and improve data center performance. At BTA, our unique S.I.M.P.L.E. approach sets us apart from other data center solutions providers. To learn more about our data center services, contact us today.