Our Approach to Security Architecture
Security is not a silo. Security must overlay every aspect of technology delivery. Our approach to security begins with a comprehensive view of security architecture. Tightly coupled security methodologies provide enhanced threat reduction and greater business agility.
Businesses can no longer afford to ignore the importance of a robust security architecture. Ransomware attacks, as well as internal and external threats, are always evolving. That's why the security architecture of a company needs to improve at the same pace. An organization can safeguard its most sensitive data with a strong security architecture framework.
One of the most effective modern security architecture frameworks is the Zero Trust security model. The Zero Trust framework anticipates a system breach and evaluates each request as if it originated from an open network, rather than trusting that everything inside the firewall is secure. This means that no matter where a request comes from or what resources it accesses, never trust anything, and always verify everything.
Authentication, authorization, and encryption are performed on each and every request before providing access. As security architecture experts, BTA is very well-versed in this area. BTA offers a wide range of security capabilities, including CSW (Tetration), Stealthwatch, ISE, NGFW, and AlgoSec.
Security Architecture Service Offerings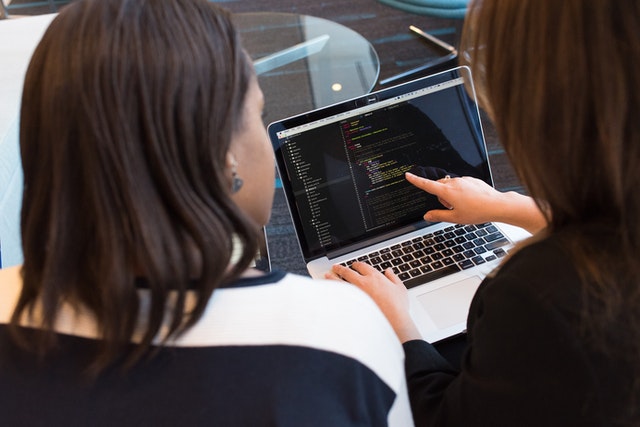 Security Architecture Consulting Services
Our security experts work with customers around the world to assess existing security methodologies, recommend modernization techniques, and provide actionable paths forward. Our goal is to ensure enhanced security protection and agility combined with complete operational alignment.
Security Architecture Advisory Services
Determining the best solution and approach for the environment requires architecture planning and design, including network evaluation. This involves evaluating current practices, developing a design, determining configuration, policy, and automation requirements, as well as topology and fabric layout. Roadmaps and policy creation and developments are also part of this process.
At BTA, our advisory services include all consulting and mentoring benefits, plus access to our proprietary library of custom-developed tools, scripts, and reporting.
Post-deployment: We'll keep you up to date with ongoing reports and updates. You can rely on us for architecture, design, and strategy consulting, as well as mentoring for your customer teams and change control reviews. We will teach you how to develop and validate procedures, as well as how to adopt new use cases. Working together with stakeholders, we'll determine the future status of the project and integrate it into other areas of the business. We're also here to assist you with an escalation advisory.
Output: We'll provide you with all the necessary documentation and reporting. You can also expect use case design workshops and quarterly business reviews from us.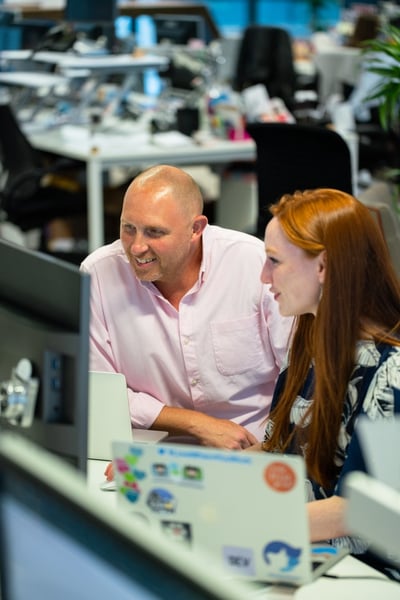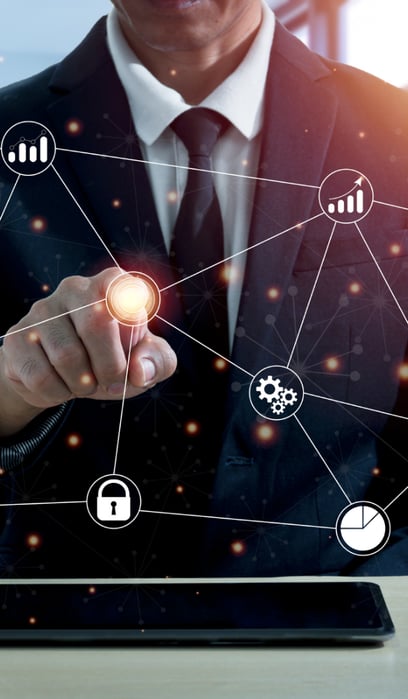 Security Architecture Managed Services
BTA will assist in the protection of intellectual property against ransomware, the segmentation of essential applications, and the rapid migration to new security architecture.
During post-deployment, you can count on us to keep you informed with ongoing updates and reports. BTA manages and maintains the customer's environment, as well as daily care feeding and monitoring. We'll make routine changes and resolve any problems that arise. Additionally, we will be responsible for handling all escalation and reporting.
To maximize resources, BTA will research and adopt the best policies and segmentation methods. As workloads and priorities evolve, so do policies and segmentation. Our security architecture managed services will handle your organization's workload protection and automate agent installation and configuration. As part of our risk mitigation strategy, we'll put in place tried-and-true methods for identifying and addressing gaps, as well as recognizing and patching any vulnerabilities we find. We will also conduct forensic analysis and reporting. After that, you can rely on us to write and implement policies and monitor them at the system level.
Our Security Architecture managed services follow the same procedures and techniques as our consulting and advisory services, but instead of giving you recommendations and direction, we handle everything for you ourselves.
Security Architecture Deployment Services
Whether you're a small or medium-sized firm looking to safeguard sensitive customer data or a major corporation in search of assistance with your enterprise architecture, BTA is here to help. Our team's diverse set of skills allows us to assist you regardless of the complexity of your environment or the technology your company uses.
With our project-based service, we provide pre-packaged or custom fixed scope engagements with clearly identified deliverables. Our six-step S.I.M.P.L.E methodology ensures we can deliver results swiftly without compromising quality.
We'll take care of everything from project management to mentorship and knowledge transfer. Working with us means getting access to our design workshops and assistance in low-level design and implementation. We will deliver high- and low-level design documents, as-built documentation, run books, and custom reporting.
Our project management services encompass the planning and design of security architecture. We will conduct a system evaluation to determine the best architecture and approach. Our review of security practices will include evaluating configuration, policy and automation requirements, topology and fabric layout, road mapping the deployment, and policy formulation.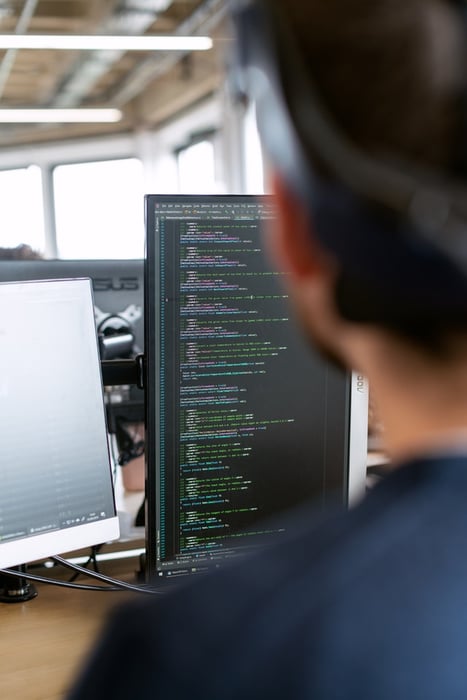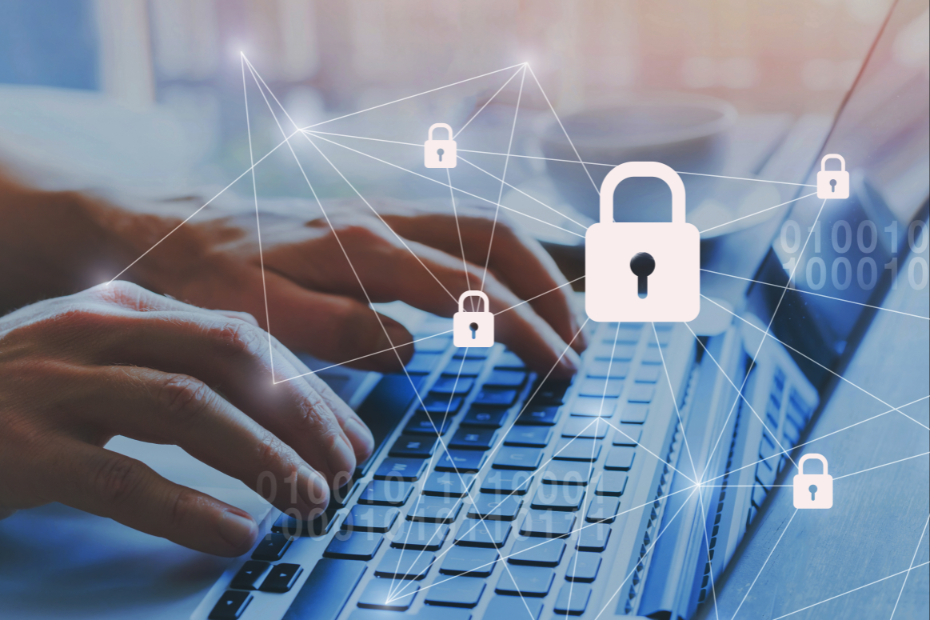 Security Optimization Services
BTA is here to help you achieve scalable and manageable Zero Trust workload protection. Microsegmentation allows us to isolate workloads so that the resulting damage would be minimized if a security breach occurs. In essence, workloads and applications are segregated with distinct policies, resulting in data center districts that keep breaches contained to a single area.
At BTA, our expert practices and proven approach will provide deep insight into your infrastructure and where it may be lacking as it relates to your IaaC or microsegmentation workloads. We'll make sure you get the most out of your security architecture by optimizing resources, prioritizing workloads, segmenting applications, reconfiguring policies, automating processes, and eliminating vulnerability gaps.
Security Architecture Workshops
CSW Microsegmentation
You'll learn how to segment your applications fast, reliably, and securely with our CSW Microsegmentation Workshop. Our extensive experience with CSW has allowed us to identify a set of use cases that are universally applicable. We've built and fine-tuned these use cases so you can quickly see the advantages of application segmentation.
CSW Engagement Workshop
BTA's CSW Engagement Workshop focuses on technological capabilities and business objectives, delivering real business benefits and technical competence. The Workshop follows a proven, structured process that involves identifying business processes and applications, examining the current IT environment, and helping you with CSW.
Security Architecture Training
Benefits of Security Architecture with BTA
With a zero-failure record during the lifetime of our company, BTA has completed projects using the S.I.M.P.L.E approach to project delivery. So, how does this methodology work?
There are six steps to completing the SIMPLE process, and only if all the prerequisites for each stage are completed can the project proceed.
This is the foundation of our work, and it allows us to proceed methodically with a single goal in mind. We're able to get things done swiftly without losing quality because of this approach. It also allows us to draw into the knowledge of our seasoned team and design procedures that can be quantified and scalable to your technical needs. We also provide a wide variety of security capabilities including CSW (Tetration), Stealthwatch, ISE, NGFW, and AlgoSec.
Start

We set the groundwork by deciding on the project's scope and the expected outcomes. In this phase, we begin to plan, gather preliminary data, locate resources, and develop a solid strategy.
Immerse

The new model is introduced to the project's technical stakeholders through baseline training. This allows us to provide the groundwork for improved communication and a clear measure of success.
Map

Using the high-level design (HLD) objectives as a guide, we develop an implementation deployment strategy in great detail. Everything from automation and security, to configuration and testing will be covered.
Prove

Validating and testing the HLD use cases, as well as making adjustments, if necessary, takes place in this step.
Launch

Operational training and handover occur simultaneously with the delivery of the as-built documentation. If run books are included in the arrangement, they will be delivered.
Evolve

Although things are continuously changing, we are here to assist you in keeping up with the latest requirements and improving your workflows. With the use of surveys and project wrap-up meetings, we can pinpoint the next steps and go above and beyond the baseline to assist your business in evolving and thriving.
Security Architecture Capabilities
CSW (Tetration)
CSW (Tetration) was designed to secure your server workloads and the vital data stored on them. It enables quick east-west segmentation within data centers and cloud systems without the need for physical firewalls, which can add complexity and present possible performance bottlenecks. In addition, it employs machine learning algorithms, which draw on the collective experience of Cisco to swiftly and reliably determine all flows in or out of a workload. This allows you to uncover policy loopholes and strengthen your defenses against cyberattacks.
NGFW
The Cisco Next-Generation Firewall (NGFW) serves as the core of Cisco's integrated security architecture, providing comprehensive, unified policy management of firewall operations, application control, threat avoidance, and advanced malware security from the network to the endpoint.
ISE
Cisco Identity Services Engine is a security policy management system that enables users & devices to access a network safely. It allows you to create & enforce security & access controls for devices connected to your organization's switches and routers. It assists enterprises in streamlining identity management across applications & devices.
AlgoSec
To speed up application delivery while maintaining security and compliance, AlgoSec streamlines, automates, and facilitates security policy management for Cisco devices. The AlgoSec platform may be integrated with Cisco ACI to automate the management of network security policies across the data center. With this, security rules throughout the ACI fabric, as well as security devices connected to ACI fabric, may be provisioned in an automated manner
Stealthwatch
Comprehensive network monitoring and security analytics provided by Cisco Stealthwatch significantly improve threat detection and response. Knowing every host, recording every chat, and understanding what is normal are just a few benefits of using this tool. Network telemetry collected from data centers, branches, endpoints, and the cloud itself is fed into Stealthwatch, which uses statistical modeling and machine learning to learn from the data.
Do You Know What's Lurking In Your Network?
Join us with Michael Moriarta, Commercial Systems Engineering Manager at Cisco and Ken Fee, CEO at BTA for a discussion about using behavioral analytics across your network and how it can help your business improve threat detection.
Choose BTA as Your Partner For

Security Architecture
When it comes to security architecture services, BTA takes a comprehensive, adaptive, and methodical approach. We can produce measurable outcomes and tailor your security and network architecture to innovations and advancements by utilizing our S.I.M.P.L.E. methodology.
Are you ready to boost your agility and grow your business? Get in touch with us today!