Data Center Operations: Day 2
Deploying a new Data Center on premises, in a "colo" or in a cloud provider is a major undertaking that can take the average customer months, if not years, to get through. During that process, focusing on your Day 2 Data Center Operations is the most important step but is typically not given the same level of effort or attention. The use (or lack) of best practices at this stage has a tremendous impact on overall uptime, revenue generation and generally the amount of sleep that teams get. When we talk about uptime, it's important to remember that downtime is the most expensive part of running and owning a business. According to Gartner, the estimated cost of an outage is $5,600 per minute for an organization. This tremendous hit to a business can be greatly mitigated when Day 2 Ops planning and execution is attended to properly.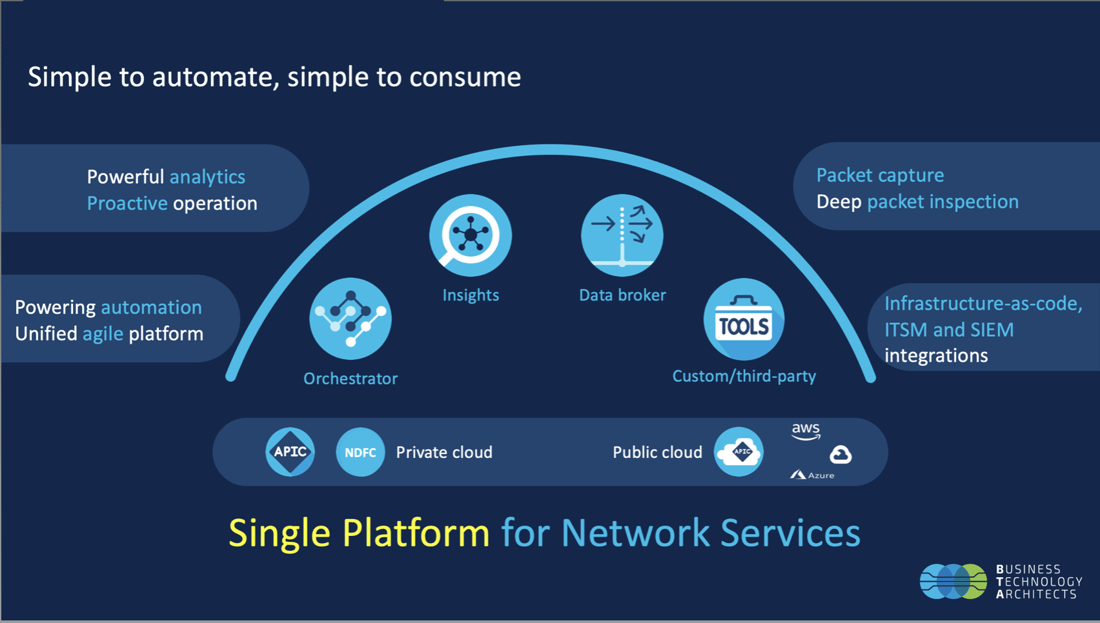 Monitoring and Visibility
Many teams rely on performance monitoring to prevent downtime, and this approach is simply too reactive in nature. Monitoring tools do not provide much value until something breaks, as they focus on helping to find the problem and not prevent it. Thankfully, machine learning and analytics has really changed the game. Cisco Nexus Dashboard and its recently announced SAAS offering Nexus Cloud has taken decades of knowledge and expertise and built that into the network.
Cisco Nexus Dashboard constantly looks for potential issues, and makes recommendations on how to how to remediate them, all with a centralized set of tools. Every team has a mixed collection of tools, and tool proliferation is a problem because it has the potential to produce contradictory data. Nexus Dashboard solves this issue, because it truly is a cohesive platform that gives customers a "launching point" for data center networking visibility, not just within the data center but between the data centers, and shows what those paths look like.
Change Simulation
Another powerful, unprecedented visibility feature of Nexus Dashboard is the ability to actually simulate a change in the network before the user implements it. In the past, a team would have consult with the change committee that would approve it based on what they thought was going to happen. Now, teams can actually go through the entire change process, simulate it (without affecting the network) and can then present those results to the change committee with very high confidence in what will happen. In fact, providing this much-needed improvement is how Nexus Dashboard came to be.
BTA and Cisco LIVE Day 2 Data Center Operations
How To Get Started
To be successful with Nexus Dashboard, bridging the knowledge and experience gap to quickly and correctly deploy is essential. That's where BTA comes in. We meet customers where they are, and whether your team would like to self-manage or explore our advisory services and managed services offerings, we have the team and resources to work with your business in all stages of the Nexus Dashboard journey.
Register for a Nexus Dashboard Demo so that you can more deeply dive into the features and see for yourself if this is a solution that you see value in for your business: Nexus Dashboard Demo.

Ken Fee